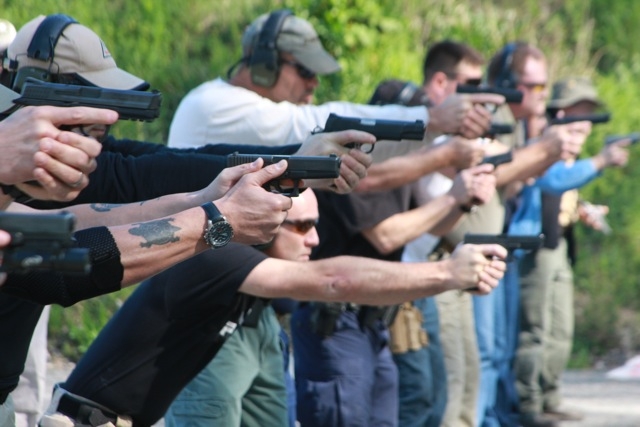 I.C.E. Staff Instructors
I.C.E. Training Company's courses are taught exclusively by highly trained Active Instructors with a variety
of backgrounds and specialties all over the country.
---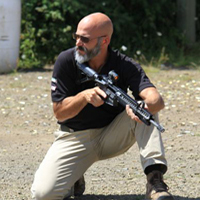 Rob Pincus
(Owner)
Rob Pincus is a professional trainer, author and consultant. He and his staff at I.C.E. Training Company provide services to military, law enforcement, private security and students interested in self-defense.
Rob is the Developer of the Combat Focus® Shooting program, the most efficient defensive firearms training methodology available today.
> Click Here to Read Rob's Bio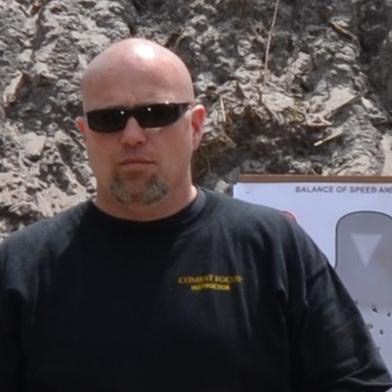 Deryck Poole
CFS Instructor Liaison
Deryck is a veteran of the United States Marine Corps and the founder and director of training for Echo-5 Training in Sarasota, Florida. While serving in the Marines, he conducted training for both combat and non-combat personnel while serving as a rifleman and range safety Non-commissioned Officer. After an Honorable Discharge in 2000 he continues to work with both armed professionals and lawfully armed citizens as a firearms and defensive shooting instructor. He is a contributing author at the Personal Defense Network and is a charter member of the Association of Defensive Shooting Instructors. Deryck is also a senior Combat Focus Shooting instructor and works for I.C.E. Training as a staff instructor and outside instructor liaison.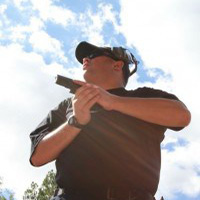 Jamie Onion
DFC Program Director
Jamie Onion is currently the Program Director for the Defensive Firearms Coach Program. Jamie is also a Senior Instructor of Combat Focus® Shooting, Advanced Pistol Handling, Combat Focus® Carbine, Two Person Armed Defense, Armed Defense Around Vehicles and SARC.

Outside of his work at for I.C.E. Training Jamie serves as a full time law enforcement officer in the State of Ohio. He also teaches at several colleges in the Criminal Justice programs and police academy. Jamie has been a law enforcement instructor for over 13 years and holds instructor level certifications for the state law enforcement academy, Handgun, Rifle/Carbine, Sub-machinegun, TASER, O.C/Pepper Spray and Baton.

His educational background consists of both a Bachelor of Science Degree and a Masters of Public administration.

In addition to Jamie's Instructor credentials he has attended several hundred hours of additional training in firearms, first aid/trauma training and many other disciplines from some of the world's top instructors and continues to train on a regular basis.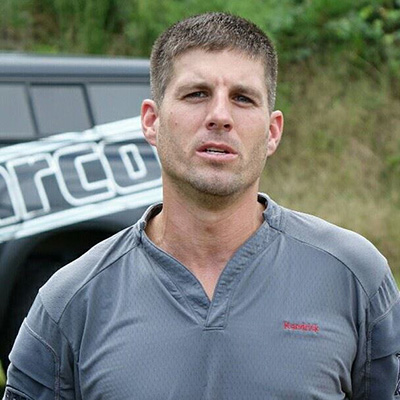 Barret Kendrick
Training Coordinator
Barret Kendrick is the founder and lead instructor at Bearco Training, a firearms education and consulting company. Over the past eight years, he has dedicated himself and company to provide realistic defensive training to those interested in personal defense and armed professionals. Throughout his region and nationally, he works with hundreds of students annually in defensive shooting, force-on-force training, state certifications and instructor development. Barret is the Lead Instructor for I.C.E.'s Reality Based Training Instructor Course and works with dozens of locations around the world each year to coordinate the training schedule for I.C.E. Training Company.

Barret also works as a contributor for the Personal Defense Network and is an elected board member of the Louisiana Shooting Association where his focus is firearms related legislation in Louisiana.